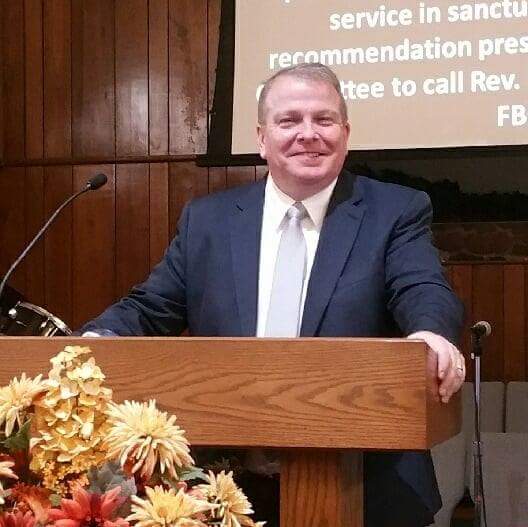 Thank you for stopping by to learn more about First Baptist Church of Los Fresnos!
We are a family-friendly, bilingual Baptist church, located in Los Fresnos, Texas. We're just north of Brownsville, Texas and not too far from South Padre Island.
Our church is just about evenly united by Spanish speaking and English speaking families, which is a fantastic reflection of the community that we call home.
Pastor's Note
by Pastor Kevin Harris
March 2019
90 Years and counting! It's hard to even imagine all that has happened in the last 90 years. It was March 13, 1929 that First Baptist Church of Los Fresnos was formed after missionary M. F. Drury came to Los Fresnos for a series of revival meetings.
The first families in this church were Yates and Rates and Fouts and Iveys and Leepers and Wallers and Shorts and Palmers. Many of those family lines still persevere within our membership.
Certainly the humble beginnings of this church, not even recognizable in the buildings and property that we have today have impacted the lives of many throughout the last 90 years. I cannot begin to tell you how many contacts I have had with people travelling through the area that had parents or grandparents counted among the membership of First Baptist Church. This church has a long history of touching lives with the Good News of Jesus Christ. This church has made countless disciples of Jesus Christ that are spread across the state and—I'm sure—across the nation.
First Baptist Church of Los Fresnos has a long history of ministering to the pervasive bilingual culture here in our community. I can honestly say that this church functions with a spirit of unity and collaboration in both English and Spanish with regard to language and culture. I personally believe that we as a church reflect the population of Los Fresnos and of the Rio Grande Valley better than any other.
Those twelve stones which they had taken from the Jordan, Joshua set up at Gilgal. He said to the sons of Israel, "When your children ask their fathers in time to come, saying, 'What are these stones?' then you shall inform your children, saying, 'Israel crossed this Jordan on dry ground.' "For the LORD your God dried up the waters of the Jordan before you until you had crossed, just as the LORD your God had done to the Red Sea, which He dried up before us until we had crossed; that all the peoples of the earth may know that the hand of the LORD is mighty, so that you may fear the LORD your God forever." - Joshua 4:20-24
Our theme for this 90th Anniversary is Remember! I believe it is vitally important to this church to always remember:
I. Remember Who God Is
II. Remember What God Has Done Here
III. Remember Who God Used Here
IV. Remember That God Is Still Working Here
This honors God, it honors our heritage, and honors the work that God still wants to accomplish here in Los Fresnos. I firmly believe that God is not done touching lives here in Los Fresnos. I also firmly believe that His desire is to use the members of First Baptist Church of Los Fresnos to accomplish His work here in our community and throughout the Rio Grande Valley. May we ever be tender to His call to accomplish His work.