FBC Los Fresnos is very friendly. If you're looking for someone or some place, just ask anybody. Odd are they know exactly who or what you are looking for.
What to Wear
The people who visit our church wear all sorts of clothes. You will see people who like to worship in suit and tie and those who prefer blue jeans and tennis shoes. Please be our guest and wear whatever is your preference for church. We promise you that you will fit right in.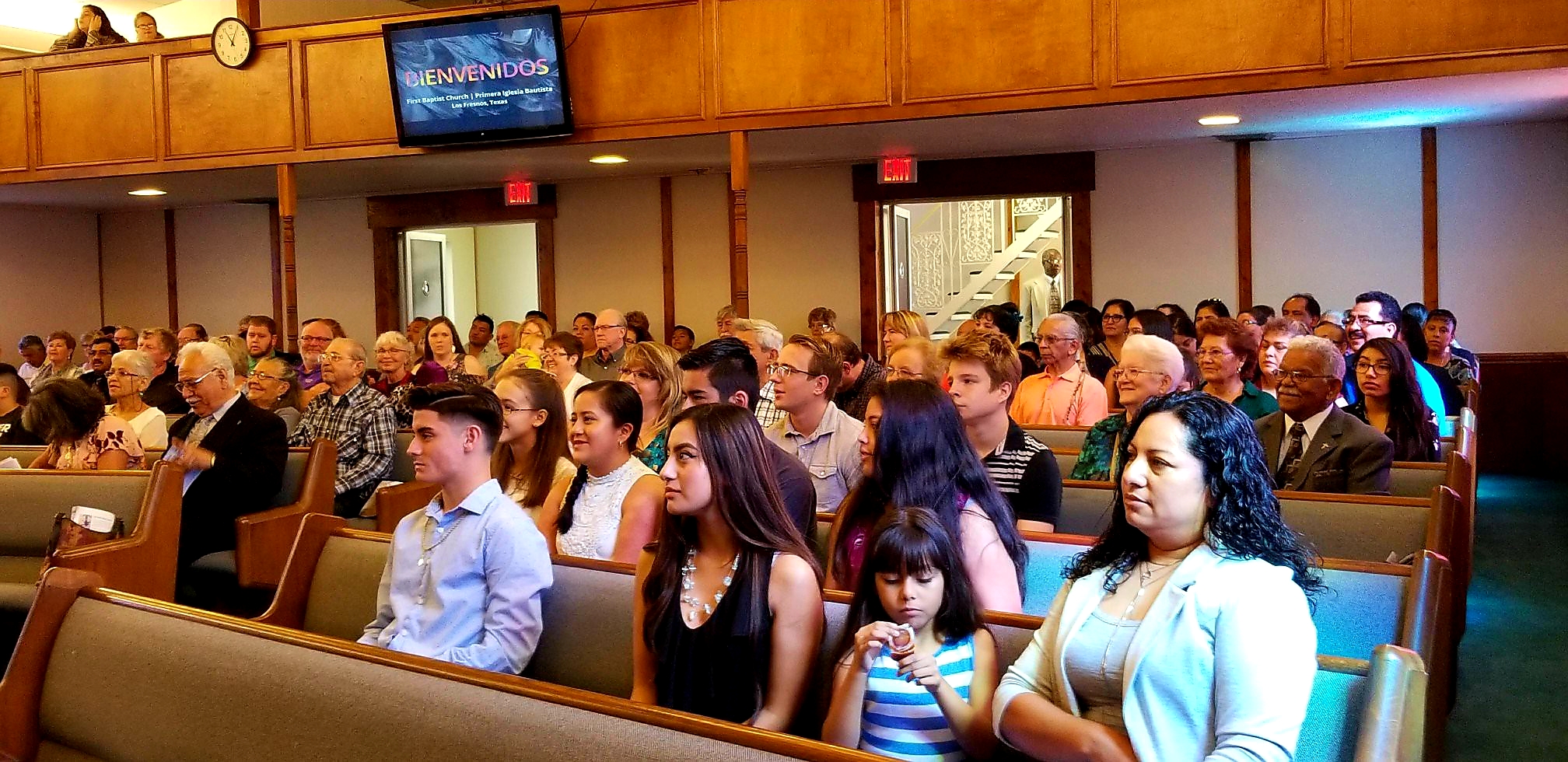 What Kind of Worship
Our worship atmosphere is generally casual, yet respectful. We sing a mix of old standard hymns and new style worship music. We have all the words projected on the screen so that you can sing along.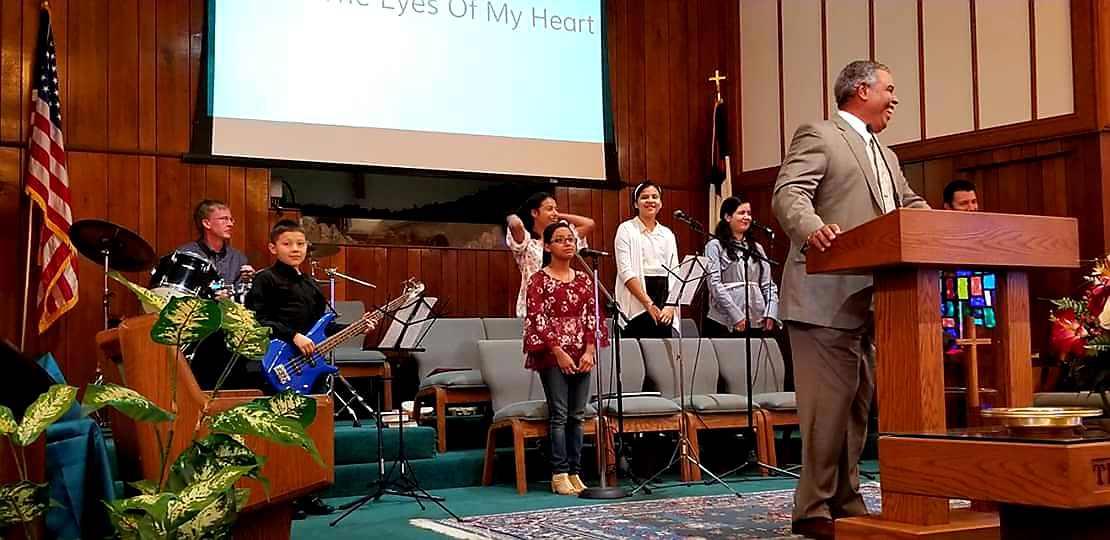 Bilingual
While our church is bilingual (English and Spanish) we only have bilingual services on special occasions. At our 10:55 am English Worship Service, you can expect to hear English spoken and songs sung in English. If your preference is Spanish, we have a Spanish service at 8:30 am.
Sunday School
No matter which service you attend on Sunday, expect to be invited to Sunday School. This is where our small group Bible study happens. Sunday School is a great way to get to know other people in the church.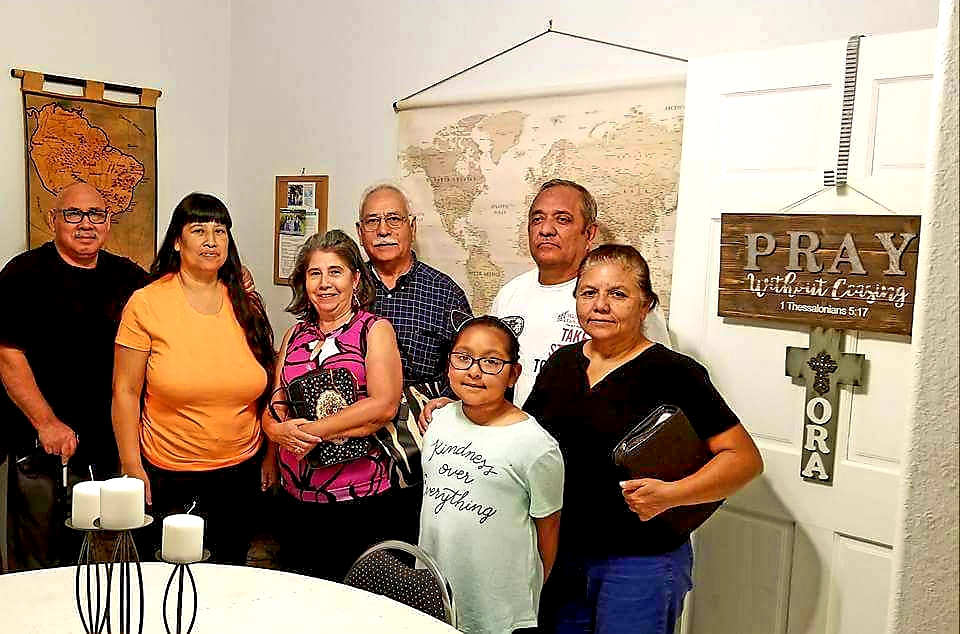 Wednesday Night - Family Dinner
We share a family meal at 6:00 pm on Wednesday evenings. Bring a meal to share with others so that there will be enough to go around.
Wednesday Night - Bible Study
At 6:30 pm we split up by language groups to have Bible study.